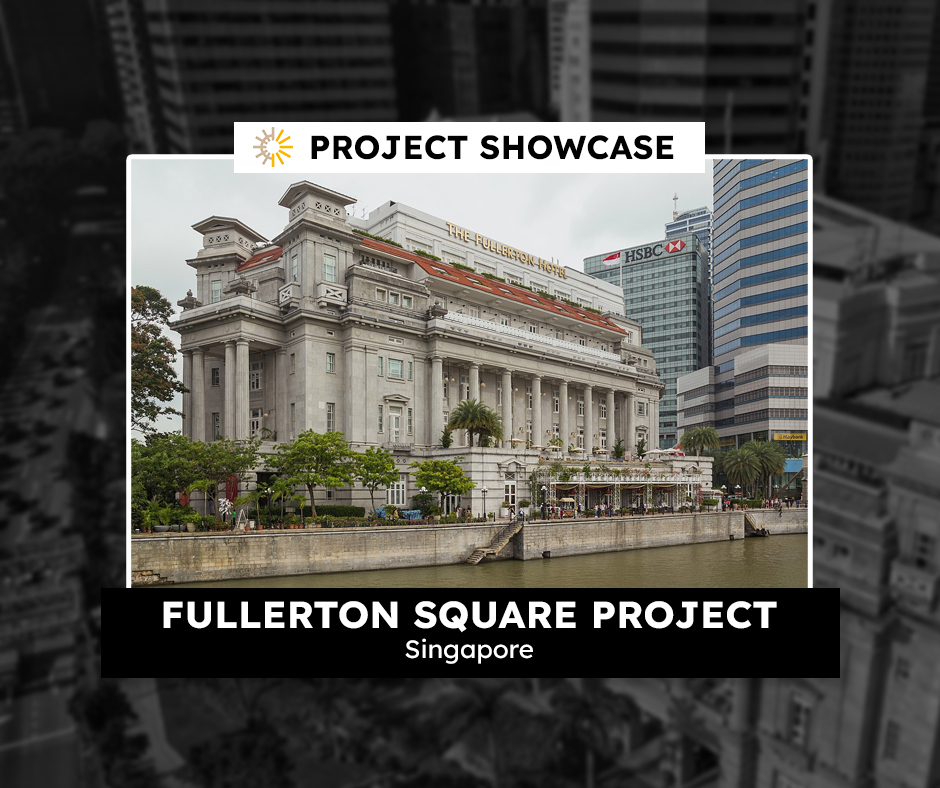 Fullerton Square, an iconic location in Singapore's Central Business District (CBD), has undergone a remarkable transformation. This article explores Fildravo's role in the redevelopment of Fullerton Square and highlights the key responsibilities undertaken by the company to bring the vision of this historic site to life.
One of the focal points of the project was the conversion of the old post office building, referred to as A1, into a 7-storey hotel. Fildravo played a crucial role in this transformation by preparing A0 size structural shop drawings that aligned with the SD Consultant's interpretation of engineering drawings and calculation notes. Fildravo ensured the preservation of the facade, which held immense historical value.
Another significant aspect of the Fullerton Square project involved the construction of a 2-storey commercial building labeled A2. Fildravo's expertise was instrumental in preparing detailed structural shop drawings for this new addition. The drawings not only captured the architectural vision but also considered practical aspects such as three levels of basement parking.
To enhance connectivity and accessibility, an underground pedestrian linkway and carpark, denoted as A3, were developed to connect A1 and A2. Fildravo contributed to the project by preparing the necessary shop drawings and ensuring the structural integrity of the linkway and carpark.
Fildravo's commitment to precision extended beyond the initial construction phase. The company also prepared Bar Bending Schedules, providing detailed information on the reinforcement requirements for the project. These A4-sized schedules helped ensure accurate implementation and adherence to the project's specifications.
Recognizing the importance of comprehensive documentation, Fildravo prepared backup files in both diskette and paper print formats. This precautionary measure aimed to safeguard the project's critical data and drawings. Additionally, Fildravo worked on creating as-built drawing files, allowing for a record of the final construction state. These files were stored in diskette format, providing valuable reference material for future maintenance and alterations.